Quality Assurance
Quality every step of the way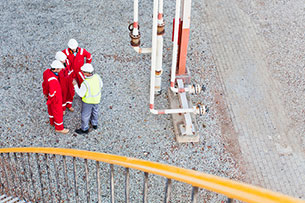 At Southwestern Plating, our rigorous Quality Assurance Program assures customers benefit from electroplating, industrial coatings, and services of the highest quality. While this program has been developed and implemented to give us complete control over all operations within our facility, it is also designed to be flexible and adapt to changing industry needs as well as accommodate new ways that improve our procedures and services.
 
Monitoring, verifying, analyzing
Our in-house labs and chemical processing facilities use the latest technology to monitor and maintain proper chemistry throughout all phases of our operation.  As a result of our consistent verification and experienced analysis, Southwestern Plating fully complies with every customer's requirements while guaranteeing the highest level of quality platings and coatings.
 
Going beyond to give customers more 
Quality at Southwestern Plating extends beyond our plating and coating processes.  Traceability is an enormous concern for most of our customers.  Our system of accountability designates an exclusive identification tag for every order entering our facility.  This identification provides all necessary information for each unique order to be finalized in an exact method.  Traceability is assured through our consistent and reliable system of accountability.
 
A Clear Commitment to the Environment and Safety 
Our commitment to quality is clear in our dedication to the environment and safety. We have been awarded the Gold Pretreatment Award by The City of Houston for our outstanding compliance with the City's Pretreatment Program.  In addition, we have been nationally recognized in the National Association of Metal Finishers magazine finishingLine for being unanimously awarded the Environmental Achievement Award by The City of Houston.